Apply for Russia Visa with us. Over

10K

verified review.
Overview
Tourist Visa is required in case you enter the Russian Federation for tourism purposes. The tourist visa can be valid for up to 30 days and can be issued for single or double entry. Dates of the validity of the visa will correspond with the dates of your legal invitation.
Document Required
Passport Valid 6 months
UAE Residence valid 3 months
1 x Photo White background
Note: this is not valid for Syria, Egypt, Nigeria, Iraq, Libya, Lebanon, Yemen, Pakistan, Palestine, Afghanistan, Bangladesh, Stateless (refugees). Please call for details.
Process time for Russia Tourist Visa
Other Nationality:

7 Working Days

& Urgent Process:

4 Working

Days
Austrailian & USA – 15 Days (No Urgent)
Syria, Egypt, Iraq, Libya, Lebanon, Yemen, Nigeria Pakistan, Palestine, Afghanistan, Bangladesh, Stateless (refugees): 20 Working Days (urgent not available).
Note: The Consulate General of the Russian Federation reserves the right to process selected applications longer if interviews or additional clarifications are required. All payments made at the time of submission are non-refundable. Call 043700400
Photo Spec's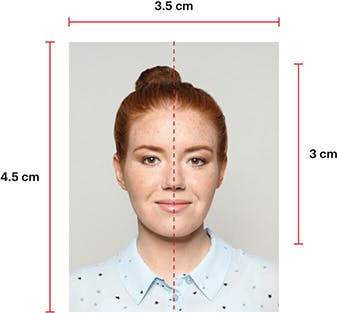 Please provide one recent photograph (not more than 6 months old) of yourself. The photographs should be:
3,5 x 4,5 cm taken against a light background (white or off-white) so that features are distinguishable and contrast against the background.
Clear quality and with the face in focus.
Printed on normal photographic paper (camera print).
Only colour photos will be accepted.
Full face, non-smiling (without sunglasses, a hat/cap or other head covering, unless the applicant wears such items because of their religious belief or ethnic background).
Please stick the Photograph on the Visa Application Form.
Note: Please follow these instructions carefully. If photographs presented do not meet these requirements your application will be considered incomplete.
Let's Start
You can Apply for Russia Visa in Dubai from your home or office. Call +97143700400 or Whatsapp
Verified Customer Review
[grw place_photo="https://russia-visacentre.ae/wp-content/uploads/2021/03/cropped-Russia_Visa_Center_Dubai_Urgent-500×500-1.png" place_name="UrgentTravel.ae | Go Urgent Travel and Tourism LLC" place_id="ChIJP6shMGRDXz4ROt9di4yMN2c" pagination="3″ text_size="120″ refresh_reviews=true lazy_load_img=true reduce_avatars_size=true open_link=true nofollow_link=true]
Russia Visa Center – Dubai
We provide unique visa support across UAE, with an experience team and dedicated travel consultant we can provide 100% guarantee travel guide to your door steps.
Document Verification
We will ensure your documents are correct and filed properly.
Document Pickup in Dubai
Free Document pickup in UAE. Apply from home or office.
Minimum Documents
We guarantee minimum documents, our price including invitation and all required documents.
Verified Customer Review.
Join our Happy Customers, rated 4.9 with over 10K satisfied customers.
Great benefits from Avada
.
Vestibulum ante ipsum primis in faucibus orci luctus et ultrices posuere cubilia Curae; Donec velit neque, auctor sit.
Minimum Documents required

No surprise documents needed

Free Advice, Fast and Reliable.
You Submit
Too many documents to arrange

An additional documents might be needed.

Stuck in a traffic and waste time

No document varification.

Queuing and long waiting.